"An adventure between human being and products"
Hugo Bourny has worked close to some of the greatest names in French gastronomy.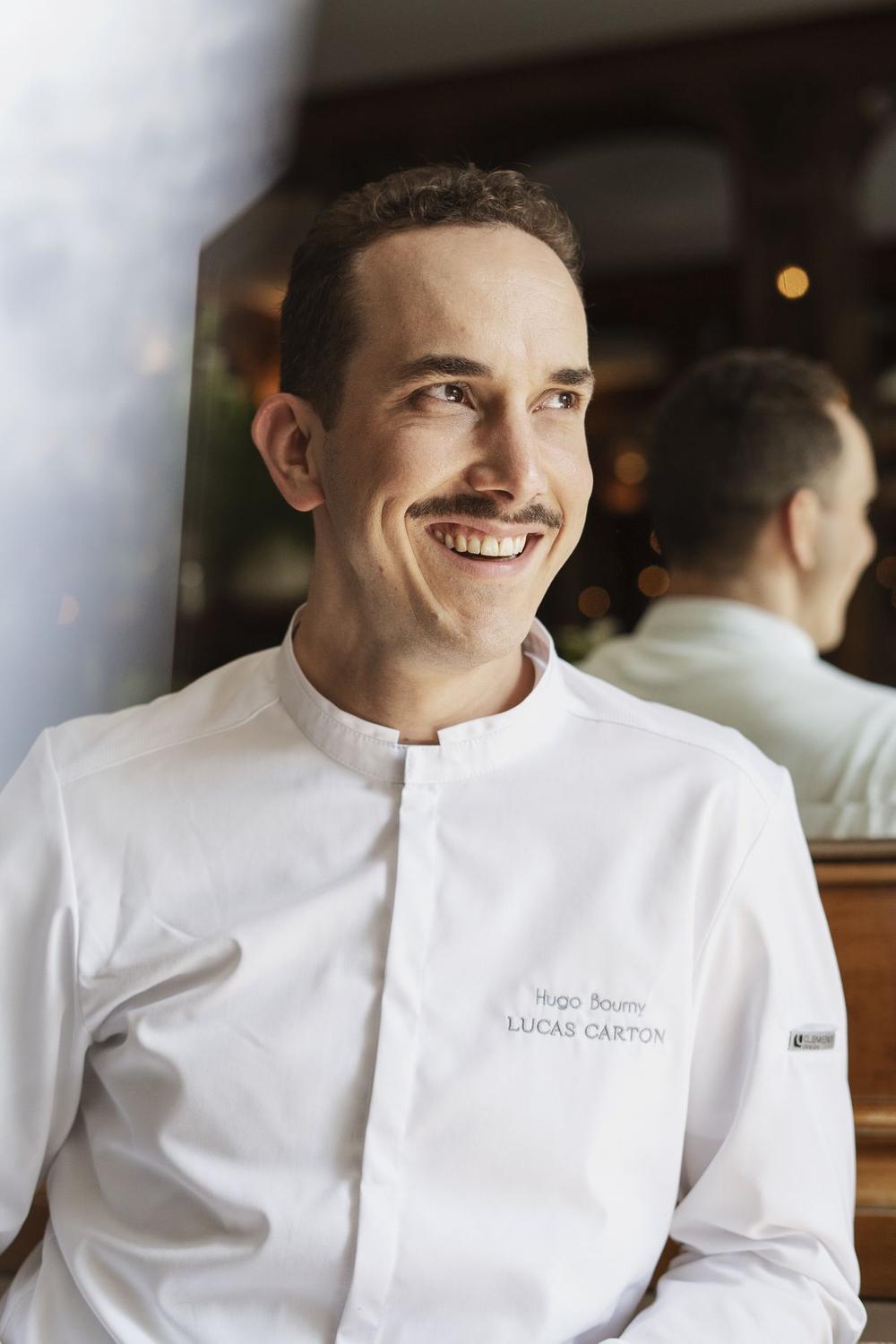 After starting with Arnaud Donckele at the vague d'Or, Hugo Bourny pursued to work with the chef Anne-Sophie Pic for nine years as chef of the three-starred table in Valence, then as executive chef of the Pic group. Afterwards, Hugo Bourny worked for two years with Hélène Darroze in the development of the gastronomic table "Le Marsan", which will obtain two stars in the Michelin Guide.

In 2021, Hugo Bourny began a new adventure. He took over the reins of the kitchens of a Parisian institution, the "Lucas Carton". There, his mission is to "revive this very Parisian and French spirit while bringing a resolutely modern note to it, anchored in its time".

Innovative in his cooking, Hugo Bourny goes so far as to take an interest in techniques inherited from the perfumery, such as enfleurage. His plates evoke his history, his roots and his moods. Images of a trip to Vietnam in the pepper plantations on the island of Phu Quoc mingle with memories of tastings in the kitchen with his mentors. Vanilla from Guadeloupe meets camomile picked in the Alps, and the scent of fresh dog rose berries clashes with fish from the La Rochelle fish market.

Since the end of 2021, Hugo Bourny has joined the Cookoon Club chefs' brigade. You can now enjoy a lunch or dinner executed by the chef.