Come and explore this apartment located in the vibrant 10th arrondissement of Paris, where the decor is both bright and rich in colors.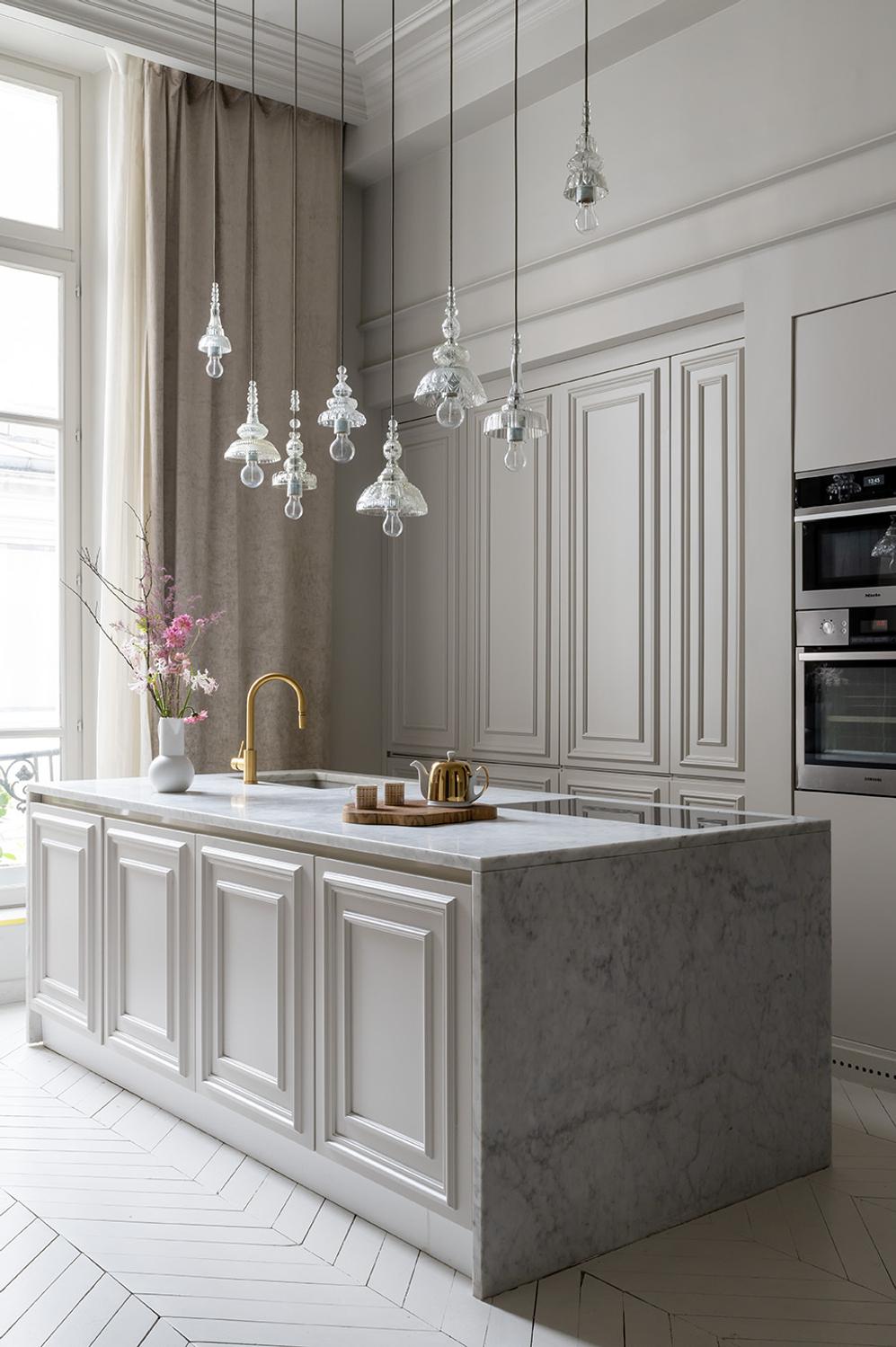 The entire space has been meticulously redesigned by its owner, who has skillfully blended extravagance and simplicity to create a genuine aesthetic and gastronomic journey.

Your experience begins in the open kitchen, where the chef awaits you around the central island. It's a suspended moment in a setting that is both poetic and delicate. Next, continue your exploration in the dining room, adorned with curiosities and enlivened by vibrant neon lights.

While savoring the chef's dishes, you can admire the splendor of an imposing Murano chandelier that graces the room.

Finally, step into the spacious living room, reminiscent of a verdant patio illuminated by a selection of contemporary and kinetic artworks.

This extraordinary journey will undoubtedly leave you with a lasting impression of refinement and elegance that will remain firmly embedded in your memory.