Located in the prestigious Faubourg Saint-Honoré in the 8th arrondissement of Paris, this apartment, designed by architect Romain Freychet.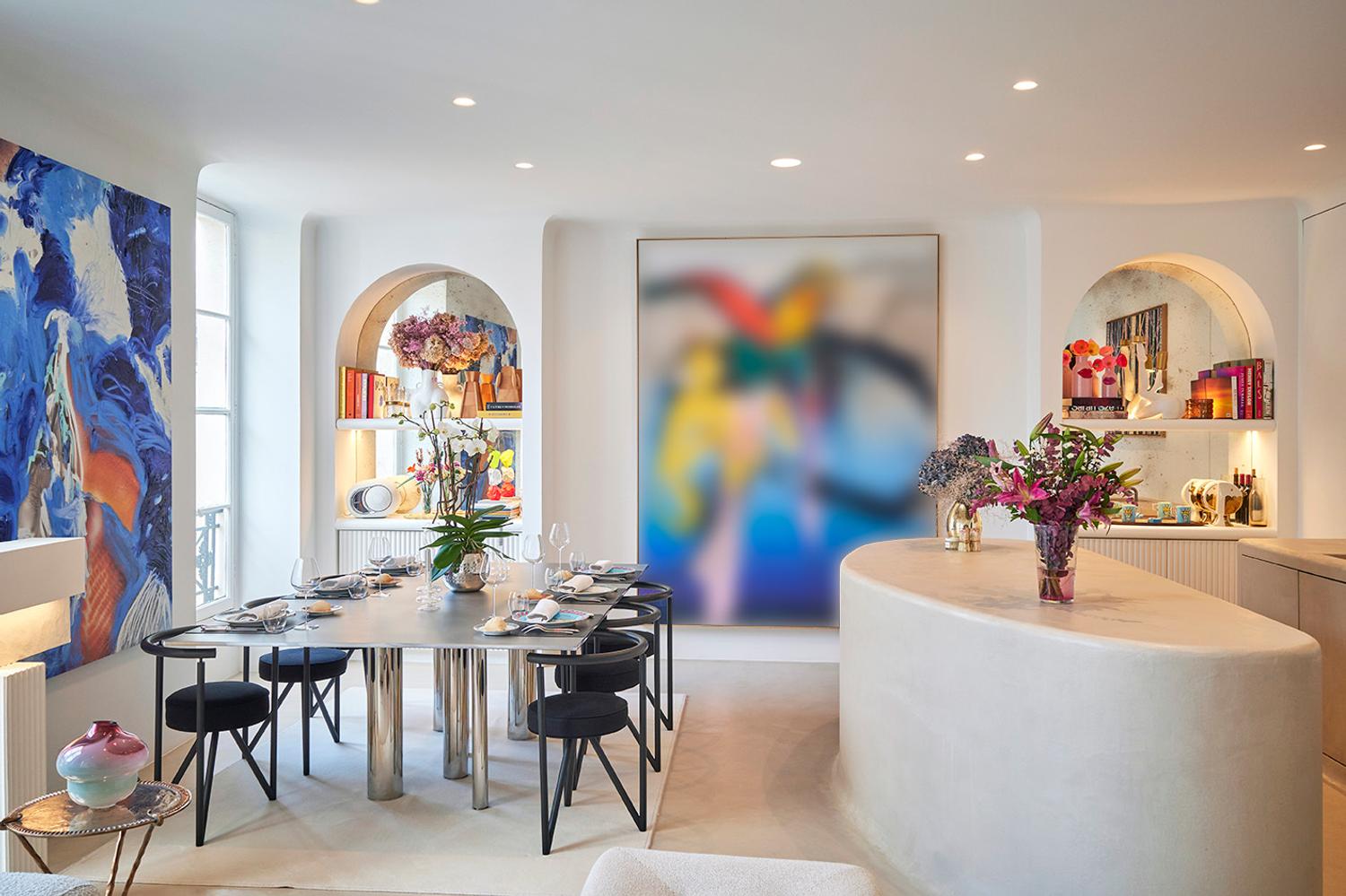 Tne venue embodies a harmonious fusion of raw materials softened by elegant curves, enhanced by a selection of artworks meticulously chosen by its owner, an art connoisseur.

Among the artistic treasures you will discover here are the poetic paintings of Tess Dumon, the vibrant still lifes of Nicolas de Stael, as well as the futuristic furniture created by the talented designer Gilles Derain. This daring combination brings light, softness, and touches of vivacity to an environment that is both organic and avant-garde.

This space is ideal for hosting eight guests for a meal or cocktail, and its central location in the heart of the 8th arrondissement is perfect for immersing oneself in the Parisian atmosphere.

It is a place where the art of beauty merges with the art of fine living, offering a true moment of escape.