Rue Poussin - 16th arrondissement - Paris
Imagine a Saturday evening in July. The temperature is well above the seasonal average: the heat is stifling, the atmosphere is humid. The urge to escape is pressing.
Imagine then a green bower. Sometimes in bloom with camellias, sometimes perfumed by jasmines and always shaded by exotic essences that bring you a feeling of freshness and escape. The whole, rue Poussin, located a stone's throw from the Villa Montmorency in Paris.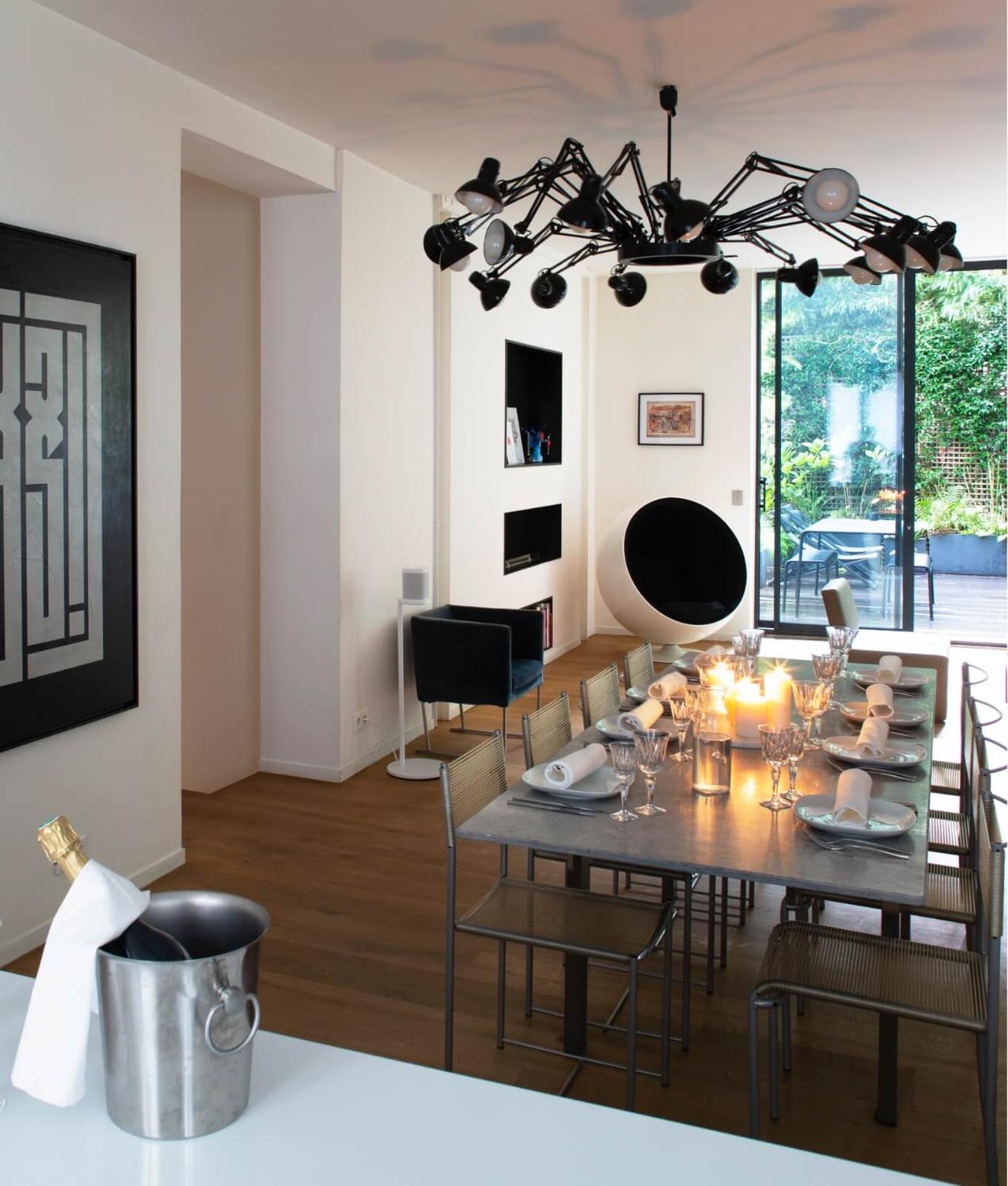 While the chef is preparing faboulus dishes in the kitchen, you can relax for a while on the three-lined terrace. The maître d'hôtel offers canapés and refreshments. The evening is just beginning…
This was Sophie B. 's choice for her summer reception offered by American Express on the occasion of the sponsorship offer "Un Chef pour Vous", in partnership with Cookoon Club.