Frédéric Le Play - Paris VII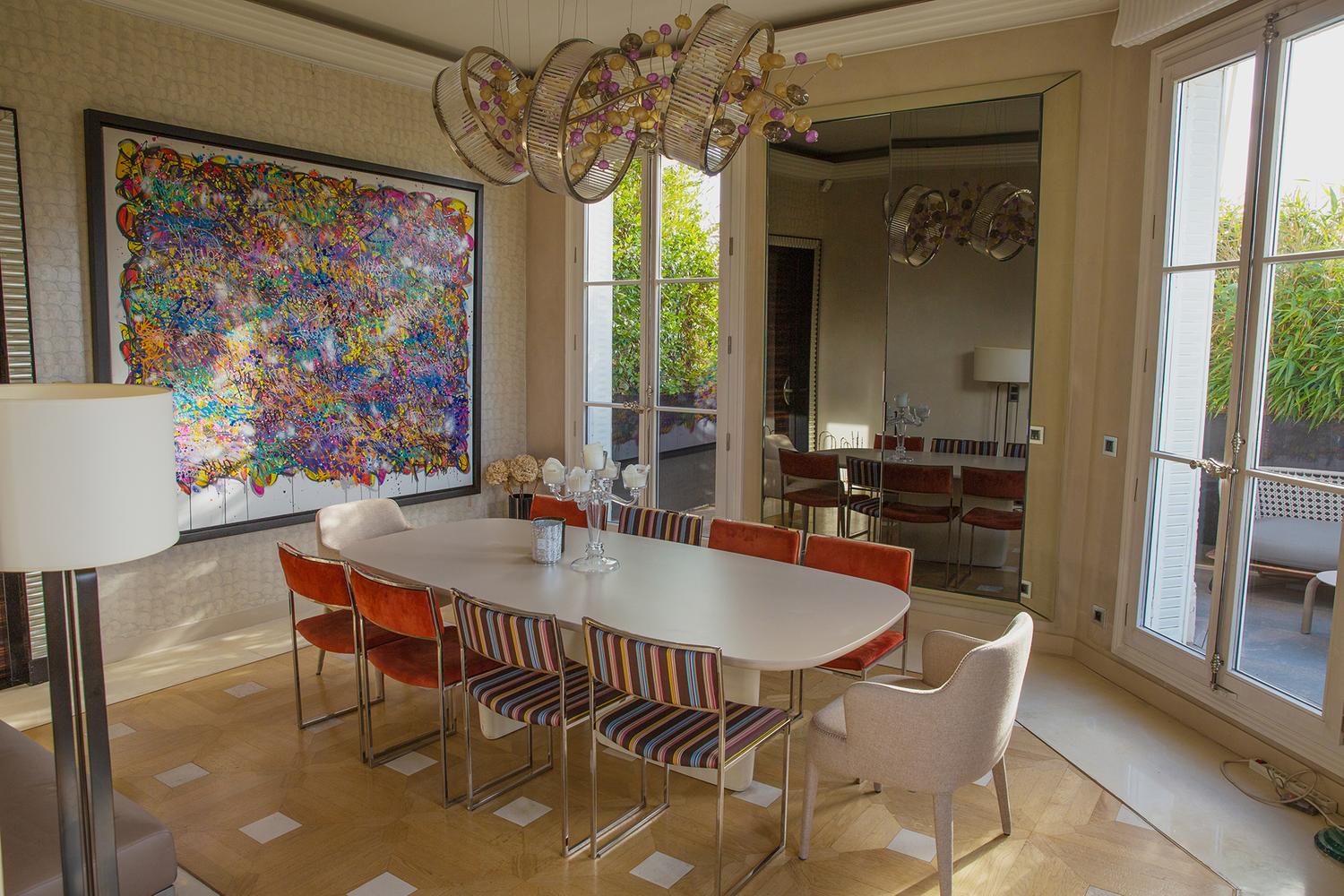 A little piece of paradise that will give you a sense of height and make you discover Paris with a different eye.

From its stone terrace you can enjoy an outdoor dinner on sunny days while admiring the Eiffel Tower, the main subject of the picture that will be set before you.

The interior is just as spectacular, with a contemporary feel and a warm atmosphere that will leave you with the impression of a gallery with its numerous works of art echoing the building well known to art connoisseurs, "the ephemeral Grand Palais", which is next door to this magnificent haussmannian flat.